Millions of new pictures from ordinary users, celebrities, or professional photographers are uploaded to the Internet every day. The best pictures gain popularity and turn into memes.
Viral Bizarre collected some of the viral photos of the past several years.
The most handsome criminal ever
"He will steal your heart and your DVD player." This was the reaction of the Internet community to the pictures of Jeremy Meeks. In 2014, his photos appeared on the Facebook page of the Stockton police station in California. The handsome guy literally woke up famous and signed a contract with a modeling agency long before his 27-month jail time ended.
Ellen DeGeneres Oscar ceremony selfie
This is probably one of the most epic selfies of the past several years. Well, as Ellen said, it would have been even better if Bradley Cooper's arms were a little longer.
Leonardo DiCaprio finally gets his Oscar
He was waiting for this for too long and definitely deserved this Oscar. During the ceremony, he flipped the bird, and nobody knows if it was by coincidence or not. The Internet community will never forget this.
Grumpy Cat
Tard the Cat only looks angry. In reality, she is very cute. Her grumpy facial expression can be explained by her underbite. The cat's strange appearance was noticed: in 2013, the cat won the "Meme of the Year" Webby Award, and by the end of 2014, the cat had brought over $100 million to her owner.
Barack and Michelle Obama: the love that gets stronger over the years
It's just more proof that these two were meant to be together. Barack and Michelle are never embarrassed to show their affection in public.
Rihanna at Met Gala ceremony
The canary-yellow dress that Rihanna wore during the Met Gala ceremony in 2015 played a bad joke on her. A lot of evil comments appeared on the Internet: the dress was compared to a pizza, an omelet, and even SpongeBob.
The dress that caused a lot of arguments
Surprisingly, a dress doesn't need a beautiful owner to become famous. At first glance, there's nothing special about it. The only thing is that nobody knows whether it is gold and white or black and blue. In any case, this dress caused a lot of arguments among the Internet community. We will remember this one for a long time.
Beyoncé's performance during the 2013 Super Bowl
Everyone can look bad in a photo. Even the most beautiful women in the world. Beyoncé's press agents did everything they could to erase these pictures from the Internet forever, but we know this is practically impossible.
Beyoncé and her twins
Beyoncé herself shares completely different types of pictures. A month after giving birth to her twins, Sir and Rumi, the singer was in perfect shape again.
Kim Kardashian's cover photo for Paper magazine
Kim Kardashian and her family made a huge contribution to the world's collection of the most memorable pictures. There's hardly any other family that inspired so many memes.
Miley Cyrus and her tongue
The slightly lewd behavior of the celebrity in the past triggered a lot of articles and unpleasant (yet true) comparisons. However, it is necessary to admit that Miley grew up, and now she behaves way better, making her fans incredibly happy.
McKayla Maroney is not impressed
McKayla Maroney, the young gymnast from the USA, has something to be proud of. During the London Olympics in 2012, her team won gold medals while McKayla won silver in her event. However, it seems like the girl really counted on something bigger than that, which is why her facial expression is far from happy in this picture.
Follow me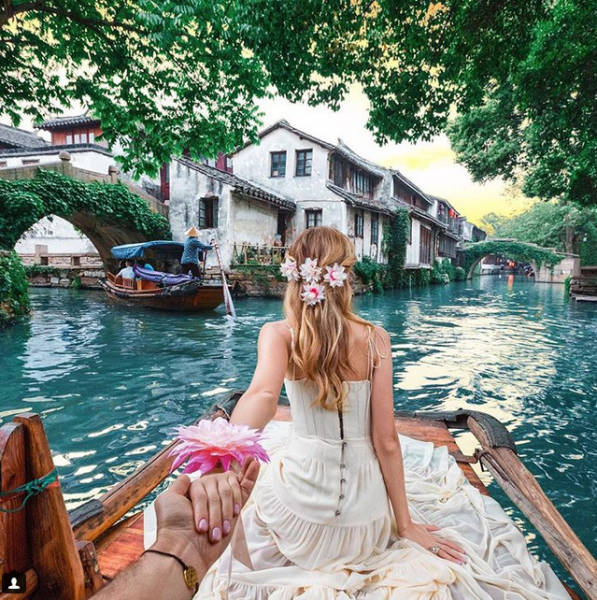 A Russian couple, Murad Osmann and his wife, Natalia, impressed (and continue to impress) us with their beautiful "follow me" pictures. In spite of all the beauty in the shots, they also inspired a lot of parodies. Well, it's just more proof that absolutely anything can be parodied and mocked on the Internet.