When you were complaining about how difficult life is or how tired you feel, Giuseppe Ottaviani, 101, was hanging 3 gold medals at the European Masters Athletics Championships, held in Madrid.
This man is a great example of when you have a firm goal, age is not so important, so look at this story and go for your dreams …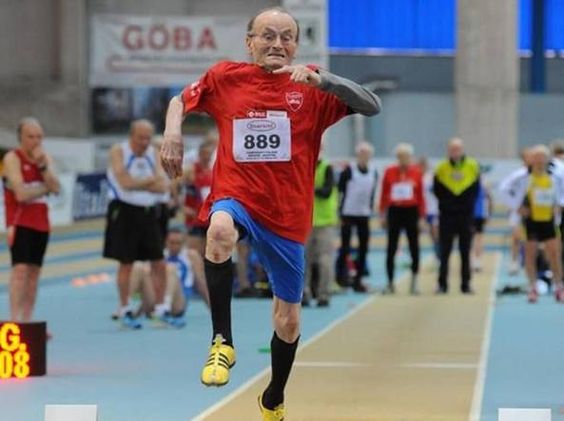 He was born in 1916 in Sant'Ippolito, Italy, and is the only one of 3, 844 registered in the competitions, which is more than 100 years old, and has won the gold medal by accrediting valid marks in triple jump, high jump and Weightlifting.
Beppe, as he is called, was a pilot during World War II, and then spent more than 50 years as a tailor. He retired at the age of 75, but he did not sit at home, but began to train and dedicate himself to athletics.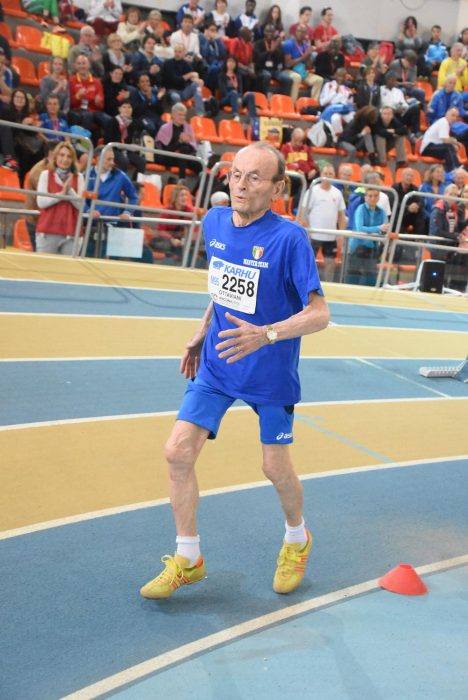 I started with athletics when I retired. For me, sport is life, it's friendship, it's a smile, it's everything.
A few weeks before participating in the Championships, he injured 5 ribs while training, but his dedication and good health allowed him to heal in 4 weeks and be able to compete.
101 year old Abuelito Alfa defeats 3,844 men and wins 3 gold medals in athletics #EMACI2018
Y para celebrarlo recibe un abrazo de su nieto. Ooooooole!! pic.twitter.com/yfFP5jx8oQ

— Wata (@lawataita) March 21, 2018
In the triple jump he had a mark of 2.18 meters; in the weights, he lifted 3 kilos at 3.31 meters high; also achieved a mark of 85 centimeters in the high jump. He had also registered for the 60 meters, but he felt tired and decided not to participate anymore.
I'm ready to go home and spend time on the computer, which is my favorite hobby when I do not play sports. I like to be informed.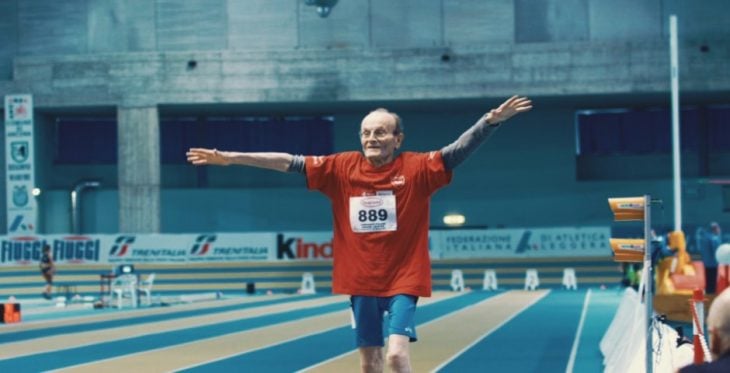 SuperPeppe, as they also call it, has become an inspiration for millions:
When I give talks in schools or universities, I do not explain how to perform this or that sport, but I try to leave a message. The message that if you propose something, you can achieve it. For me the important thing is not the medal or flattery, but to convey joy and the idea that sport is life.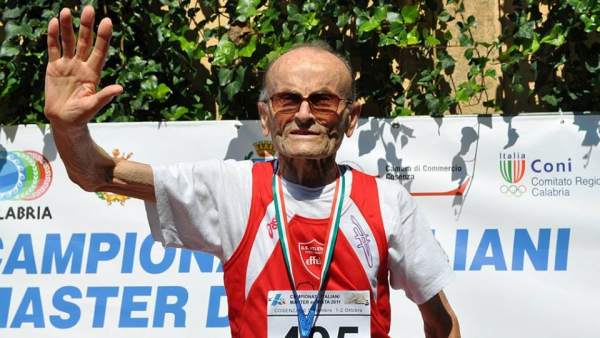 Next May 20, SuperPeppe will be 102 years old, and it will be like a champion!